Asheville AAUW is one of the largest branches in North Carolina. Now in its 97th year, it is also one of the oldest branches in the state. On March 27, 1915, sixteen local women with college degrees met and established the Western Carolina Branch of the Southern Association of College Women.
The SACW later merged with similar women's groups and became a part of a national organization which had been established in 1881. That national organization became American Association of University Women, or AAUW.
From its inception, the Asheville branch has tackled community projects which improved the lives of women and girls. It was a key player in establishing college standards for women, night schools, schools for mountain residents, a public library, and a juvenile court system.
Who is AAUW?   The American Association of University Women has been empowering women since 1881. Our 1000+ members and 20 branches in NC work for equity for women and girls in schools, on campuses and in our communities.
Our Mission and Goals  AAUW advances equity for women and girls through advocacy, education, philanthropy, and research.
VISION STATEMENT AAUW empowers all women and girls to reach their highest potential.
VALUE PROMISE By joining AAUW, you belong to a community that breaks through educational and economic barriers so that all women and girls have a fair chance.
DIVERSITY STATEMENT AAUW values and seeks a diverse membership. There shall be no barriers to full participation in this organization on the basis of gender, race, creed, age, sexual orientation, national origin, disability, or creed.
 ASHEVILLE BRANCH STRATEGIC PLAN
Goal 1.  Be a premier-quality member organization, serving the greater Asheville area in community engagement, foster a growing community of members, students, and others who advance the AAUW mission.
Goal 2.  Engage current members and attract potential members by offering educational, social, and volunteer opportunities that address our Mission, Vision and Diversity statements.
Goal 3.  Expand the effectiveness of our initiatives with other collaborative networks within our community to achieve outcomes that support the AAUW mission of advancing equity for women and girls to become strong leaders and effective advocates through education, philanthropy and research.
Goal 4.  Promote and increase philanthropic efforts that support GEM Fund programs that provide women and girls with opportunities for a lifetime of success.
Who belongs to AAUW?   North Carolina AAUW was founded on March 17, 1915, and is the fourth oldest AAUW Organization in the USA. The Asheville branch of AAUW traces its history back 100 years when sixteen local women college graduates organized what would locally become AAUW Asheville.  Their work in Asheville has been ongoing and influential in assisting women through such related projects as refugee relief and improvement of public schools. Our history is replete with names of local women who made significant inroads for women and girls. Nationally there are 170,000 AAUW members. The only requirement for membership is that you hold a bachelor's degree from an accredited college or university. AAUW members are women in every stage of life, from all religious and ethnic backgrounds, with a wide range of interests and expertise. AAUW's diversity is its strength.
What does the Asheville branch of AAUW do?   We make a difference in our community. We mentor young women, sponsor community forums, promote equity in education, fight sexual harassment, educate voters so that they may make informed decisions. lobby legislators with regard to women's issues, encourage women to run for public office, influence school board policy, and sponsor YWCA's Drop-In Child Care Center. YWCA drop-In child care is a free service for parents seeking employment, accessing essential social services, or continuing their education.  We provide temporary, quality child care for their children, using the YWCA's services and facilities.
We help women succeed in higher education. The national AAUW is the largest source of nongovernmental funding for women. Each year the Asheville branch of AAUW GEM (Gaining Educational Momentum) awards scholarships to women who are in local colleges. GEM raises funds to award undergraduate scholarships to women whose college educations have been interrupted or delayed. Education is Key. The GEM fund was established to help these women attend local colleges. 2015 marked the thirteenth anniversary of the GEM fund and in this school year fifteen $1,000 scholarships were given to A-B Tech students and two $2,000 scholarships were given to UNCA students.   Over the last 13 years the GEM Fund has awarded over 90 scholarships totaling close to $100,000. The GEM Fund is supported entirely by contributions and by income from invested funds from prior contributions. GEM is a non-profit organization with a 501c3 designation.
Benefits for AAUW Members  Member benefits can enhance your professional and personal life and will save you money along the way:
Facing employment challenges: special resources for all members
Education and career development
Published reports on topics affecting women
Books and publications
Insurance, including medical
Travel;  Finance;  Shopping
 Know Your Rights: Workplace Sexual Harassment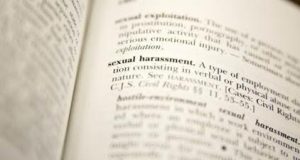 Sexual harassment is a form of sex discrimination that violates Title VII of the Civil Rights Act of 1964. Title VII is a federal law that prohibits discrimination in employment on the basis of sex, race, color, national origin, and religion, and it applies to employers with 15 or more employees, including federal, state, and local governments. Even with Title VII's protections, many people across the country still face sexual harassment in their workplaces.
Read more
Image Link: https://www.aauw.org/files/2013/02/sexual-harassment-600×320.jpg
 Frequently Asked Questions about the Gender Pay Gap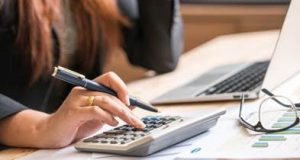 Simply put, the gender pay gap is the gap between what women are paid and what men are paid. The most commonly cited gender pay gap statistic in the United States compares the median annual earnings of women who work full time, year-round against the median annual earnings of men who work full time, year-round. There are as many ways to calculate gender pay gaps as there are ways to calculate average pay earned by workers, as long as the original data source records whether workers are men or women. Though the ratio of women's pay to men's pay varies depending on the data source and analysis, the finding that women are paid less than men is extremely consistent.
Read more.
Image Link: https://www.aauw.org/files/2017/09/Woman-accounting_1200-300×160.png